When:
08/10/2023 @ 6:30 pm – 7:30 pm
2023-08-10T18:30:00-07:00
2023-08-10T19:30:00-07:00
Where:
Mountain Mike's Pizza and Zoom
1090 S. State St Ukiah
CA 95482
Contact:
Michelle Hutchins, Secretary
707-496-9725
Home Insurance Meltdown - Are You Safe?
Next Meeting: August 10 @ 6:30 PM

Face-toFace @ Mountain Mike's Pizza
1090 S State St, Ukiah, CA 95482
OR
Click Here to Zoom
Meeting ID 825 6635 3751 Passcode 518110
Dial in numbers: +1 669 900 6833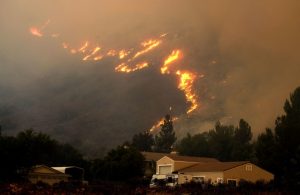 AP Photo/Ringo H.W. Chiu, File
The Inland Mendocino Democratic Club invites you to join us at our August meeting for an hour with Annie Barbour, California Liaison for the nonprofit consumer advocacy organization United Policyholders, who will discuss home insurance, specific steps you can take to protect your home, and how to improve the wildfire preparedness and resiliency of communities in fire zones.
United Policyholders ("UP") is a non-profit information resource and a voice for insurance consumers in all 50 states. We give you the straight scoop on insurance matters. We don't accept financial support from insurance companies. We don't give legal advice or endorse or warrant any of our sponsors. Follow us on Facebook: www.facebook.com/uphelp