When:
01/14/2021 @ 6:30 pm – 7:30 pm
2021-01-14T18:30:00-08:00
2021-01-14T19:30:00-08:00
Contact:
Robin Sunbeam, Secretary
707-228-9257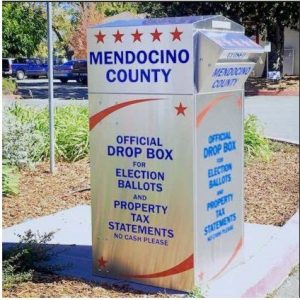 Primary Election - June 7, 2022
NEXT MEETING: May 12 @ 6:30 PM
Click Here
Meeting ID 825 6635 3751 Passcode 518110
Dial in numbers: +1 669 900 6833

Welcome U.S. Congress Representative Jared Huffman
Get an insight on his work for us in the Congress, the issues ahead of us for the next two years and beyond, and how he expects to address them.
Promptly at 6:30 PM - don't be late!
Ted Williams, 5th District Supervisor will also join us to discuss his plans for working on the issues and opportunities for Mendocino County.